Disclaimer: As an Amazon Associate I earn from qualifying purchases.
The days are swiftly approaching for gift giving, and I've decided upon an electric shaver as the perfect gift for my husband after watching him closely and probing him with questions.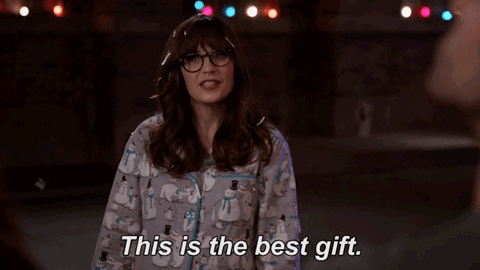 I've found that he and most men prefer grooming and similar items for Christmas and birthdays. I was fortunate to narrow it down to a high tech electric shaver.
Though, I thought it would be easy to just buy an electric shaver, but now I have another choice. Should it be a "foil" or "rotary" electric shaver?
I am puzzled again. He wants and needs an excellent electric shaver, but which one should I get?
Should I get a "foil" or "rotary" electric shaver?  To find the answer, I did some research and I will share my findings with you in this article.
What is the Difference Between a "Foil" and "Rotary" Electric Shaver?
This is a well researched guide for a woman, such as me, in making the right choice in electric shavers for the special man in their life, rather it be her husband or boyfriend.
First we will need to know the difference between a foil and electric shaver, and find out which one most men prefer.
Foil Electric Shaver:
A foil electric shaver is best for the man that shaves on a regular basis.
Compared to the "Rotary" which is best for long or fast growing brisk whiskers, the "Foil" is best for finer beards and precision trimming, such as on sideburns.
The foil shaver is really good for a daily close shave, as mentioned, and those whom like to shave in a straight line.
My husband is a fanatical groomer and likes a really smooth shave with precision cutting possibilities. I believe the "foil" is the perfect electric shaver for him.
By the way, my husband is a 35 years old African American, with oily skin. I decided to go for a complete gift package with a charging system (including digital display) and travel case for frequent business trips, and chose the "Braun Electric Shaver Series 9 9290cc". Thanks to this in-depth guide on best electric shavers for black men that saved me a ton of hours.
This is perfect for him because it is a foil shaver which can be used on both wet and dry skin which means he can grab a "shave" where ever he is.
He can also shave while showering because it is "100 % water-proof". I know he'll love this, for sure.
It also comes with 2 specialized trimmers, and an automatic cleaning system.
I can not praise this foil electric shaver enough. You will find several "foil" electric shavers on the market. Just shop around and find the perfect one for your sweet heart.
I had difficulty choosing between the "Braun" and a "Panasonic".
You need to check out both of them. They are fantastic! Both have nice contour features for a smooth shave, and are highly recommended in many men's grooming forums.
Rotary Electric Shaver
Even though I decided not to go with a "rotary" electric shaver for my husband, it might be the perfect gift for others.
A rotary electric shaver is especially good for ones with a "tough" beard or someone who is too busy to shave every day.
It is also nice for the ones whom have unruly facial and neck hair that grows in several directions.
A rotary shaver is a little harder on the skin than a "foil" shaver.
Probably the best features of the rotary electric shaver is it's ability to contour while shaving. It cuts your beard growth in a circular motion from all angles.
If your husband has thick or coarse beard hair and wants a close shave, the rotary electric shaver is best for him.
I shopped around for a bit and decided that "Philips Norelco" is the best bet for ones seeking a great gift for a husband with thick course beard hair, as mentioned.
You might remember watching Norelco commercials as a child with Santa Clause skiing on an electric shaver, depending upon your age. The commercials were very festive and quickly caught the attention of children with their bright colors and Christmas music.
It is hard to believe that the "Philips" company (of Norelco fame) made their first electric shavers in 1939. They have come a long way since then.
If you have decided to get a rotary electric shaver as your perfect gift, I would recommend the "Phillips Norelco Shaver 9300" as first choice. You can consider "Phillips Norelco Shaver 8900" as second choice.
Shop around and look at the good selection of Phillips Norelco Rotary Electric Shavers on the market and decide which is best for your special gift. You can not go wrong with this excellent brand of rotary shavers.
Here's a cool infographic to understand the differences between these two types of electric shaver.
Verdict: "Foil" or "Rotary" Electric Shaver?
Either one will make an excellent gift for your husband or other male figure in your life. It depends on their beard type.
You might get the "foil" electric shaver for your husband/boyfriend, and the "rotary" for your father.
The older set seems to prefer the "rotary" electric shaver, perhaps because their beard has become so toughened with time.
An electric shaver has always been a very special and wanted gift.
Times have become advanced and the older sect are often set in their ways and remember the electric shaver commercials as mentioned earlier. They view this as "jet set" when compared to their manual shaver or old electric shaver with a cord you had to plug in the wall.
The man of today is often on the go and needs sleekness and convenience paired with precision when it comes to their personal grooming items.
I chose the latest technology, in choosing the perfect gift for my husband. Which is a lightweight waterproof "Foil Electric Shaver", rechargeable (digital display) with a carrying case for travel.