Disclaimer: As an Amazon Associate I earn from qualifying purchases.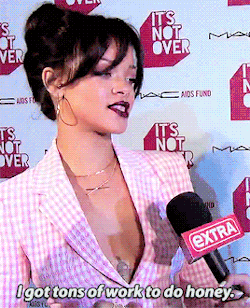 "Free time? What's that?" – If you are a stay at home mom, you can definitely relate to this. There's no free time for moms though they deserve to spend some quality time for themselves by doing whatever they really enjoy.
Parenting is a thankless job that takes up all the available time from you. However, for your own mental health (read Sanity) you should find a way to spend some constructive, fun and enjoyable time. By incorporating a hobby in your daily routine, you will be able to immerse yourself in some entertaining quality time.
You may say, "Hey! Wait! Aren't hobbies for the teens without a job?"
My answer will be "NOPE mam! You are wrong!".
There are tons of awesome hobbies that any busy stay-at-home mom can pursue and enjoy. To make your job even easier, I have curated a list of 5 hobbies that you can start in no time. I am sure, if you go through this list to the end, you will find an interesting hobby for you.
Let's begin.
Baking:
As a mom, you spend a good amount of time in the kitchen to prepare meals for your kids. Why not make most out of these hours?
Baking is one of the most popular hobbies for moms worldwide for a reason. It takes less time for preparation and everyone loves a sugary treat! You can also be insanely creative with baking if you want. The possibility is limitless.
Baking takes less time, as you can combine it with your regular cooking time. It's also an inexpensive hobby to start with as you may already have most of the basic ingredients that you need for baking in your kitchen.
Sewing:
Second in our list is sewing. It's not only a cool hobby but also a skill that you can use to save and even make some extra bucks. Sewing is another classic hobby for moms, which is widely popular around the globe. In old days, sewing was an essential skill to have, because ready-made garment wasn't available everywhere like today.
You can literally sew anything. The endless possibility includes sewing clothing, household decors like curtains, bed covers, throw pillow covers etc. Sewing is a fantastic way of mingling creativity with productivity.
This hobby takes a little bit more time to learn as you need to work with a sewing machine. There are thousands of YouTube videos from where you can learn how to sew.
Buying your first sewing machine may seem tough as you don't have any idea, and there are numerous variations of sewing machines available in the market. I strongly recommend you to check this informative buying guide on best sewing machines for beginners for more info.
Blogging:
We all have interesting random thoughts time to time. Blogging is simply putting those thoughts into words and publish them in your website. If you think, blogging is only for techy guys and you will need lots of money and skills to create and maintain a blog, then you are still living in pre-2010 era.
Starting a blog is incredibly easy and you can run your blog for free. Sometimes, expressing your thoughts and share them with like-minded people is the most relaxing therapy for your constantly busy mind. It's also a great way to help others with your skills by writing about topics like recipe, parenting tips, makeup and fashion tips, crafts projects etc. Alternatively, you can also inspire people by your poems or short stories.
You can choose any topic that you feel comfortable with to write on. Eventually blogging can also be good source of side income if you can build a passionate audience.
Gardening:
A backyard garden can be an awesome location to spend some quality time with nature. If you have a place for gardening, I highly recommend you to start gardening as your next hobby.
You can start simply with planting a few seasonal decorative plants or some potted herbs. Gardening can be addictive as you will develop an intimate relationship with your plants as they grow.
It can also be incredibly rewarding if you plan properly. Just think about harvesting fresh herbs or vegetables from your own garden that are organic and free from chemicals. Last but not the least, a garden will add lots of prettiness into your boring property.
If you don't have a place outdoor, then you can consider indoor gardening. There's lots of different indoor plants that you can buy from your local nursery and have them in your living room or balcony.
Painting:
Playing with color is always fun.
Painting is an effective method of discharging stress as well as a constructive pastime activity. You don't need paint like Van Gough or Piccasso, no one asking for that.
Just paint whatever the damn thing you want to paint. Splash some colors into canvas or draw an abstract object, everything is priceless artwork. Art is not only a pleasant hobby, but also a positive mode of productive time passing.
You can start practicing with something easy and simple, like paining a flower. Later on you can try something complex like a landscape, or even portraits.
In closing:
I hope you have found at least some ideas to start with. You can choose one from the list above or continue searching for more ideas.
But remember, you need your own time no matter how busy you are. Taking a break from everyday routine and spend that time in something you enjoy will boost your energy and confidence. It will also help you to actively engage with your family as you will feel relieved and refreshed if you take care of yourself.
There are many other hobbies that you can follow. Try to find your true passion and take some time away to pursue that passion. Trust me, You deserve that.